We were designed to praise and worship God. The apostle John, in the book of Revelation, wrote: "You are worthy, Our Lord and God, to receive glory, honor and power because you created all things, and by your will they were created and have their existence " (Revelation 4:11).
Why has God designed us to worship him? Is he a selfish and insecure being who needs our approval? No. God created us to worship him because he knows we become like what or whom we admire (Psalm 115: 8). As we worship God, we become more like Him.
Why are praise and worship vital to our faith?
The extraordinary power of praise is that when we worship and praise God, we are changed in the process. Dr. Carolyn Leaf, a cognitive neuroscientist specializing in cognitive and metacognitive neuropsychology, teaches that our brain chemistry is actually altered when we praise and worship God. In other words, science now confirms what God said in the scriptures a long time ago. You cannot praise God without being changed. With the increase in mental health issues as a result of COVID19, we need more than ever to learn to unleash the power of praise. When we praise Him, fear turns to courage, anxiety to peace, weakness to strength, and depression to joy.
Here are 10 powerful songs of worship that I suggest you listen to:
1. "Turn Your Eyes" by Natalie Grant and the Belonging CO
This powerful song by Natalie Grant came out at the height of the pandemic. It's a nice new take on an old song. After the chaos of 2020, we need the reminder to look up on Jesus. As Natalie progresses through this song, her lyrics become a prophetic voice that emphasizes the fact that when we fix our attention on Jesus, he breaks the chains and brings healing. As you worship and focus on Jesus Christ, you will experience the presence of Christ through this powerful music. Honestly, Natalie Grant crushes that! His passion shines through in every word.
2. "First love" by Kari Jobe
Every now and then we need to take stock of our ailments. It is easy for idols to captivate our hearts. Our idols can even be good things. Things like kids, spouses, homes, jobs, or politics. However, an idol is anything that takes precedence over our love for Christ. In this sweet but powerful song of worship, Kari Jobe reminds us to tell the Lord that he is our first love. It is sometimes easy to worship the Lord, but forgetting how important it is that we verbalize our affection for Him as our only true love.
3. Maverick City's "Fresh Fire"
Maverick City Cult is a vibrant Atlanta band. As we continue to fight the global pandemic, appeasement can easily set in. Our heartfelt cry must be for a new fire to kindle our passion for the living Christ. God uses this song to call people to intercede for revival. Awakening beings in the privacy of our hearts as we cry out with passion: "Lord, I need the fresh fire of your Holy Spirit!
4. "Faithful now" through vertical worship
In light of the events of 2020, we need a reminder of God's faithfulness in our lives! It is possible that you have lost loved ones to the pandemic or perhaps you have lost a job or a house due to the economic crisis. In these difficult days, it's easy to forget that God was faithful in the past and He will be faithful today and tomorrow. "I will speak to my fear, I will preach to my doubt, you have been faithful so you will be faithful now!" Sometimes when life ends we need a little self-management meeting. As you worship Faithful now, let the words remind you that God will not fail now. No matter what current events look like, God Himself is faithful and He will be until the end!
5. "Be Still" by Red Rocks Worship
When life seems confused or chaotic, we are tempted to take control. Certainly, many of us have felt this "out of control" feeling during the pandemic. This beautiful song of worship reminds us to stay calm and believe that God is working even when we do not see him. It is a statement that we will expect from God rather than taking matters into our own hands.
For many of us, Sunday morning worship focused on the group we preferred. This profound song of worship reminds us to come back to the heart of worship and to savor the presence of God. The song leads the listener into a powerful confession of the days when we worshiped about our program rather than God's. As we echo the words, "More than anything you can do, I just want you!" there is a powerful transformation taking place deep within our soul. I cannot recommend this song highly enough. Let it transform your soul and draw you into a deeper union with Christ.
7. "Fresh Wind" by Hillsong Worship
This brand new version of Hillsong worship calls for a new movement of the Holy Spirit in our lives. In the aftermath of 2020, the COVID pandemic, racial injustice, political polarization and general unrest in the church, words point us to repentance. "As we repent, turn away from sin, the revival is burning. The breath of God sets us on fire. As we receive the Holy Ghost when we come to Christ, I believe there is always room to cry out to be more aligned with Him. "Pour out your Spirit" is a cry for more rule and reign of the Holy Spirit in our lives. This song is a beautiful invitation to the Holy Spirit to take more control of your life so that you burn with passion for the things of God.
A very practical way to structure your worship is to praise God through His I Am statements. In this powerful new song of worship, we are reminded to praise God for being steadfast and unchanging, the great I Am. Psalmists often used word pictures to describe God in their songs of praise. Many of these word images are included in this song; "Rock, refuge, portion and cup". Each of the images reminds us of the unchanging and infallible love of God. It will be our victory in the end. If you are going through a season of discouragement, I highly recommend this new song of worship!
This brand new song by Shane and Shane reminds us of Jesus as the Lamb of God who was slaughtered and crucified for our sins. Often, as believers, we take the crucifixion for granted because we have heard the story so often. This song of worship is a beautiful reminder of the victory that Christ won through his sacrificial death. As the Lamb of God, he deserves all of our praise. We have hope because of the victory Christ won through his crucifixion and resurrection. May we never take this victory for granted! As you listen, I encourage you to ask God to increase your awareness of what the crucifixion cost Christ.
10. "Person Beside" by Elevation Worship
This has been one of my favorite songs to worship, early in the morning, over the past year or so. What a profound reminder that no one other than God deserves all of our praise, worship, and worship. As you allow the words of this song to elicit your praise, you will remember that God is both the Redeemer and the Reigning One over all things.
How to Use Songs of Praise and Worship to Encourage Your Daily Walk with Christ
The question is, how do you incorporate worship into your daily life? One of the best ways to do this is to download worship songs to your phone. As you listen, allow the words of the worship songs to elicit your praise. I recommend starting each day intentionally with worship. I have been doing this for over 20 years and it has drastically changed my life.
These worship songs are some of my favorites, but add your own to the list. Plan to set aside time each day to praise and worship God. As you do, your heart and your life will be changed. The truth is, you can't really worship God without being changed.
Photo credit: © GettyImages / FTiare
---
Authentic. Passionate. Funny and biblical all describe Becky Harling. A bestselling author, Becky is a popular speaker at conferences, retreats and other events. She is the author of 11 books including, How to listen to get your kids to talk, Psalms for the anxious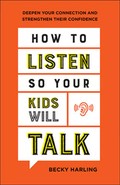 Heart, and The extraordinary power of praise. Becky is a certified John Maxwell team coach and a seasoned Bible teacher. You can connect with Becky at www.beckyharling.com, www.harlingleadership.com, Facebook https://www.facebook.com/beckyharlingministries, Twitter, @beckyharling, or on Instagram at Becky Harling