It's been another summer of ups and downs inside and outside the world of football, but Liverpool have once again become our escape for another season…
How are we?
A real question, which often has no other meaning than to find a less awkward way to open a dialogue with someone.
You might feel compelled to say good. You might also feel the need to caution with the following: this is a wonderful country whose flag sovereignty you uphold and revere every square inch of this pioneering island and its rulers – if you believe the headlines of the week.
It's okay to say no (for now). Given the increasingly worrying nature of our daily news cycle, this is understandable. Maybe the news isn't your bag and you're just feeling a bit shitty, or the growing lack of midfield options at Liverpool is giving you night terrors. There are no wrong answers here.
The state of things weighs heavily. Every nerve in society seems mired in crisis. A banner-wide shitshow wherever you look. Worse, every objective truth feels denied and the ability to admit wrong or change course is absent. Progress undermined as "woke".
Do it. Frictionless trade and happy fish. They did it.
We are all excited as we stand on the brink of a new Premier League season. We can't wait for rested faces, new recruits and a patch of grass not swallowed up by an arid famine that carries the risk of wildfire.
So we should. Football has been our outlier case for societal ills for quite some time, although it embraces many. Liverpool will show us a new identity this season with the arrival of Darwin Nunez coupled with the now fully resolved Mohamed Salah contract saga.
Hope was also born from the incredible success of England Women at the Euro this summer. There is now a wonderful opportunity to propel the game into a more equal space. The tournament gave no invitation to toxic tribalism and proved that it is a space where people can enjoy brilliant football without fear of what they might be exposed to.
This time of year brings intrigue, prediction and anticipation. We are lucky, we always have been. Our football team is a source of pride – a thing of beauty on the eyes. We had the privilege of seeing Jan Molby in Xabi Alonso in Thiago Alcantara. It's a day at the arts in comparison.
We are at a point where we can say that this team exists in an era of success. They didn't have that thought in carrying trophies and it boiled down to such a thin margin that we're talking minutes and seconds, not weeks and months.
Either way, we'll arrive at Craven Cottage tomorrow hoping to win, everything else will be hyperbolized with reverberating shockwaves around the world. We had this in the 1970s and 1980s, now we understand what this does for our generation.
History repeats itself differently. We are witnessing an era of poverty and deprivation caused by a cost of living crisis coupled with incompetent leadership and increasingly extreme views.
Liverpool once again have a world-renowned and successful football team coupled with an isolated city in desperate need of a respite from austerity (a city council not mired in scandal chaotic after another would also help).
Inside Anfield we praise the wealth of experience, outside we see a sheer desperation that no one can avoid anymore.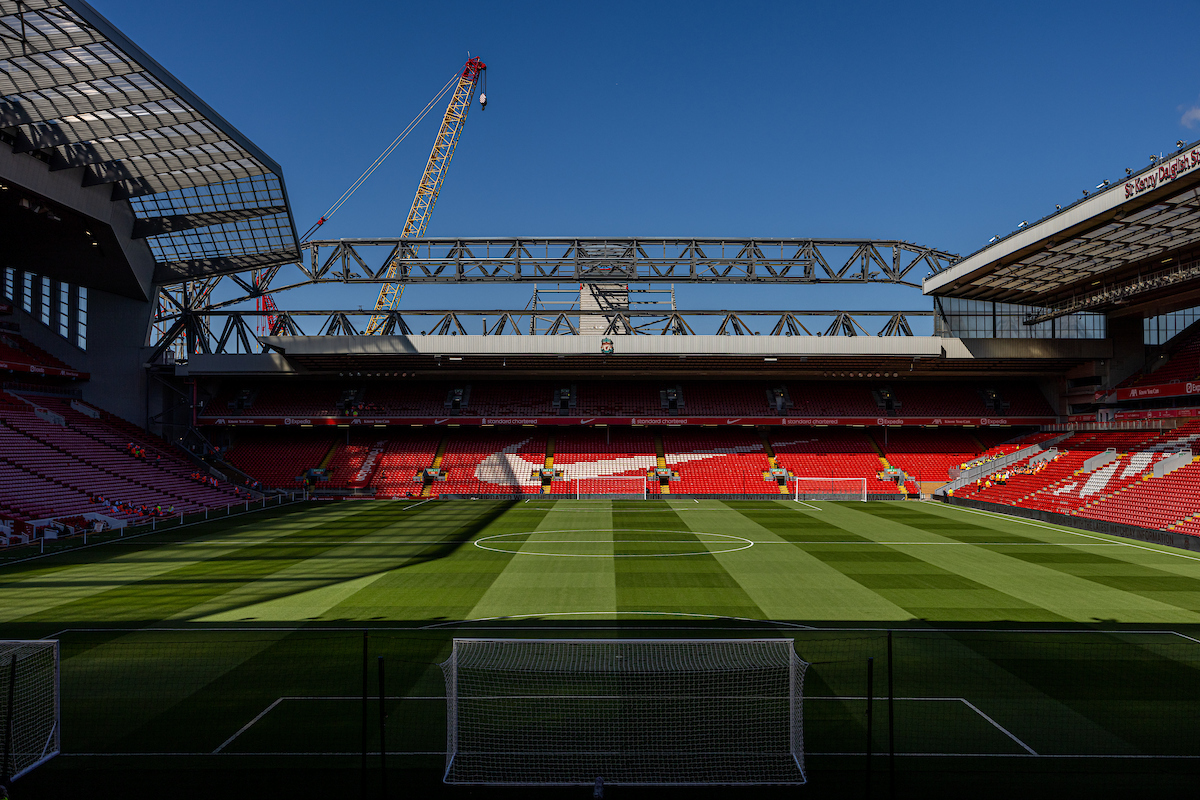 Football fandom remains an odyssey in itself. We rightly castigate those who scoff at poverty, but many are demanding the club pay £100m for one player and give £400,000 a week to another. We treat the football economy like monopoly money – numbers on a board. There is an ignorance of separation that we are all guilty of at times.
In the end, we come back to the same place. This game is an escape and remains the greatest sense of representation that many of us know.
How lucky we are, then, to see these values ​​reflected in a team and a manager who give every inch of themselves to make this experience better for you and me.
Tomorrow, Liverpool will run, dazzle and graft like no other to get three points because they know what those points mean beyond football. There is no shame in being a comfort to each of us.
They are a joy to be behind. They will do it the way we vote for because they consider it a minimum requirement.
History will repeat itself again and we will walk through the darkness together; us, them and this place. There will be golden skies.
Otherwise, I will see you all on the other side of the education camp wall.
It's been a ride, comrades.
---
Download Anfield Wrap's free app for Liverpool FC podcasts, videos and writing all in one place…
"I didn't think I was ready for the new season until Nunez scored the winner. Now it's very important to bring him on.

"We were all very involved about Half 6 last Saturday night…"

🎥 Thursday evening

1️⃣ Download our app
2️⃣ Enjoy FREE Tokens
3️⃣ Watch

📱👉https://t.co/yTcwWTZN7t👈 pic.twitter.com/Hx3AVT8NP8

– The Anfield Wrap (@TheAnfieldWrap) August 5, 2022
Recent Posts: